Hookmark integration ​
Hookmark enables you to copy, paste and use two-way links between Capacities and other apps (files, web pages, emails, and more).
It's a great app for researchers, students, and, more broadly, anyone who works with knowledge. It's based on research in Cognitive Productivity and is developed by a great team of researchers. You can read more about Hookmark on their website.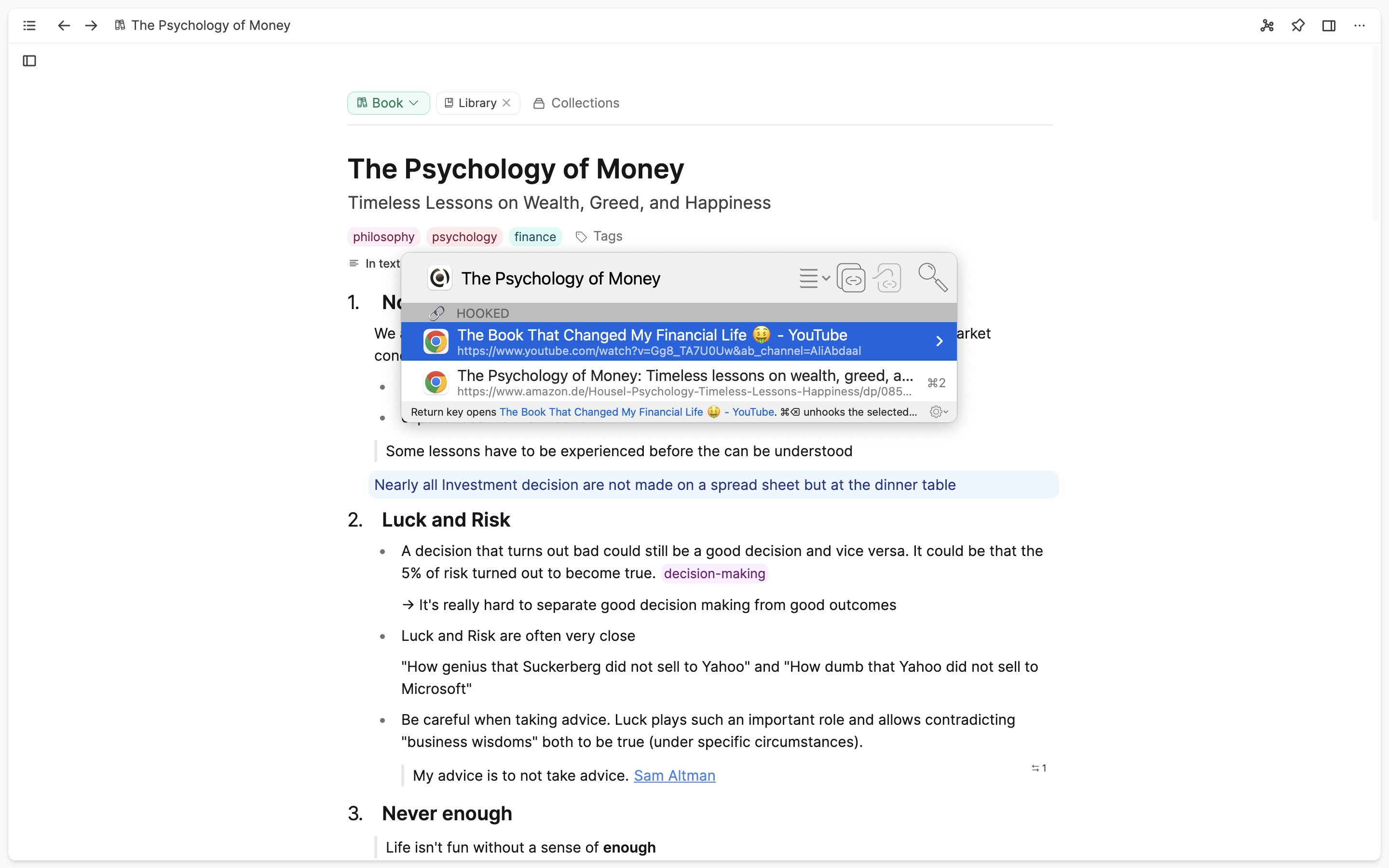 You can save a link to any note in Hookmark by quickly opening the app while using Capacities. Your notes can then be "hooked" to websites, PDFs, files, or content in other apps. You can also use the Hookmark menu bar app to quickly find and copy links to your Capacities notes and paste them into other apps.
You can read more about the integration in Hookmark's documentation.